Chrystina Bacek Kachantones, PhD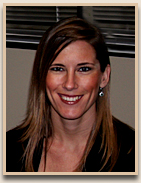 Let me introduce myself. I completed my undergraduate degree in psychology at the University of Texas at Austin and received a Master's and Doctoral Degree in psychology at the University of Houston. Prior to private practice, I have worked in other settings including counseling centers, psychiatric hospitals, Texas Children's Hospital, and prisons. I offer a variety of services to help individuals of all ages, in all phases of life. I work with adults, couples, children, adolescents, and families on a wide range of issues, including depression, anxiety, relationship issues, anger management, women's issues, addictions, eating disorders, grief/loss, coping with life stressors, and creating life balance. I also offer parent services, such as help with parenting strong-willed children, co-parenting following divorce, and blending families in new marriages. I conduct a variety of assessment and forensic services including ADHD and Learning Disability assessments, child custody evaluations, and personality testing.
It is very normal to feel nervous and unsure of the counseling process. I recognize that this can be a very intimate process. I aim to provide a safe, private, accepting environment where clients can express their concerns, thoughts, feelings, and experiences. I give individuals the support needed to increase self-awareness, foster change, and learn tools to enable them to lead a more satisfying and meaningful life. It is my hope that through this process, clients will be able to honor themselves, confront their growth edges, and live a healthy, balanced life. I feel very fulfilled by the work that I do and hope to have the opportunity to support you in meeting your goals.