Bryan J. Sweeney, PhD
Licensed Psychologist, Forensic Psychologist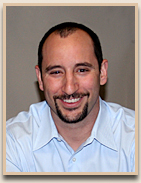 Dr. Bryan J. Sweeney is a licensed psychologist in the state of Texas, having extensive training and experience in the areas of counseling, forensic, sports, and corporate psychology. This training allows him to understand the individual needs of his clients and to utilize this understanding to help them greatly improve their lives. He was raised in Houston, TX and studied at Baylor University, where he completed a BA in Psychology, Sam Houston State University, where he received an MA in Psychology, and The University of Houston, where he completed his doctoral training in Counseling Psychology. He then moved on to the United States Air Force where he completed his residency with the emphasis in counseling, forensic, and consulting psychology. After serving four years in the Air Force as a Captain and military psychologist Dr. Sweeney returned to the Houston area and began his private practice.
His counseling practice is very well rounded and diverse working with individuals, families, couples, and children of all ages. He takes great pride in his effectiveness as a counselor and views his work as a form of life coaching. Whether working with individuals, athletes, groups, or the legal system, Dr. Sweeney takes a solution-focused approach to his craft and makes sure that his effectiveness is based on his clients meeting their goals and not his. This approach carries over to his work in the corporate psychology field, where he offers all areas of psychological consultation including seminars and assessment.
The field of forensic psychology is a vastly growing and compelling field that encompasses a large portion of Dr. Sweeney's practice. As a forensic psychologist he works with the legal system by incorporating the science of psychology with the law. He serves as an expert witness/consultant, completes custody and psychological evaluations, and is trained and proficient in many types of criminal psychological assessments to include, but not limited to, violent and sex offender recidivism, sanity boards, psychopathology, and malingering. Regularly serving as an expert in civil and family law, he generates detailed, comprehensive custody evaluations as well as civil psychological assessments. Dr. Sweeney works closely with the military legal system and has served as an expert in state, family, and federal courts. He also conducts trainings with lawyers, judges, and other members of the legal system such as how to utilize a forensic psychologist as an expert in the courtroom and many other areas of expertise.
As an author, Dr. Sweeney utilizes the same skill and conscientiousness that he does while counseling in an effort to teach and train the reader to use his or her own strengths to overcome diversity and to ensure life success. His book "Life Coaching for Eliminating Depression" is available through this website or by contacting his office at 281-956-1032.
Bryan J. Sweeney as a Forensic Psychologist
Expert Services in Criminal Law
Dr. Sweeney regularly assists criminal attorneys in a wide range of issues involved in criminal cases. His expertise in human behavior correlates strongly to the needs of both the defense and prosecution in the criminal courtroom. He offers comprehensive trial consultation including developing trial strategy, jury selection, generating direct and cross-examinations of witnesses as well as opening and closing statements, preparing witnesses, along with most other aspects of criminal trials. Dr. Sweeney often serves as expert witness providing testimony regarding the science of forensic psychology.
Expert Services in Family Law
Many believe that a psychologist is more important to family law than any other law. As an expert in this field Dr. Sweeney helps the court system determine what is in the best interest of children, parents, and grandparents. He has developed a strong reputation as one of the most conscientious and comprehensive evaluators of the family unit and has used his skill and expertise to help attorneys, judges, and juries make extremely trying decisions that they can feel confident in making. Dr. Sweeney offers Child Custody Evaluations, Mediation Services, High-Conflict Resolution Training, Child Abuse Evaluations, Risk Assessments for prior sex offenders and child abusers, Adoption Readiness Evaluations, Family Reunification Services, and many other services related to the health and healing of families from a legal perspective.
Expert Services in Civil Law
Many forensic cases are civil in nature and can benefit from an expert in human behavior. From cases involving large corporations to individual plaintiffs Dr. Sweeney offers insight into the understanding of the human element. Selecting juries, preparing witnesses, and understanding how to persuade are fundamental in the civil law process. The battery of psychological assessments offered by Dr. Sweeney, including Personal Psychological Injury, Fitness for Duty, Psychological Autopsy, and Worker's Compensation Evaluations, along with expert testimony, are extremely helpful in educating and guiding the attorneys, jurors or other decision makers in making a determination they are comfortable with and genuinely believe in.
Military Court Martials
Dr. Sweeney offers comprehensive trial consultation services, including trial strategy development, forensic evaluations, and expert testimony to the Government and Defense in all branches of the military. His prior service as a psychologist in the Air Force and over a decade of experience in Court Martials affords him a unique perspective and understanding of the UCMJ, allowing him to offer insight that only a select few in the country share. He travels to work with the legal teams at each base from development through sentencing as well as offering complete trial consultation when travel is not necessary.
Forensic Evaluations
Forensic evaluations and assessments are necessary in criminal, family, and civil law cases. When cases have legal issues with a psychological component Dr. Sweeney uses the science of psychology to assess and evaluate the issue, often generating comprehensive psychological reports to assist counsel with their case. Evaluations range from custody evaluations in family law to civil assessments including but not limited to personal injury and fitness for duty evaluations to criminal assessments ranging from insanity evaluations to sexual and violent offender risk assessments and many, many others. His evaluations are conducted with the highest level of integrity and always meet and surpass the highest ethical standards.
Expert Testimony
Using a psychologist as an expert to educate the judge or jury on the psychological elements of a case is not only helpful but also oftentimes fundamental. Dr. Sweeney testifies regularly in court cases and has for more than a decade. He has testified on a wide range of topics to include alcohol-related blackouts, assessment of dangerousness, sexual abuse allegations, effects of sexual abuse, violent and sex-offender risk-appraisals, sanity board development and findings, personality disorders related to crimes and accusations, memory, therapeutic recommendations, custody recommendations, effects of trauma, child abuse reporting, parental alienation, malingering, psychological assessments and diagnosis, and other topics. Earning and maintaining the fact finders trust is paramount to as expert's effectiveness. Dr. Sweeney's relatable and genuinely straightforward approach and persona helps him to connect well with jurors, allowing him to share his expertise in a manner that is both easily understood and trusted.
Media Appearances
Interviews
In October 2014, Dr. Sweeney was interviewed by Pocono Record newspaper to discuss the factors that lead to children who murder. Click here to read the story.
In January 2014, Dr. Sweeney was interviewed by Houstonia Magazine to give his expert opinion on Sexual Predators and what makes them tick. Click here to read the story.
Dr. Sweeney was interviewed on a recent episode of "Where Justice Lies" discussing the psychological effects on children caught in the middle of CPS decisions. [Originally aired on December 19, 2015]
In August 2017, Dr. Sweeney was interviewed by the Victoria Advocate newspaper to explain the job of a Forensic Psychologist and what it's like to testify and conduct competency evaluations. Click here to read the story.
In December 2018, Dr. Sweeney was interviewed by the Houston Chronicle in relation to a case of abuse of a child by a stepmother and father. In December 2018, Dr. Sweeney was interviewed by the Houston Chronicle in relation to a case of abuse of a child by a stepmother and father. Click here to read the story.
Appearances
In February 2018, Dr. Sweeney presented the following, "When They Come Home — The Effect of PTSD on a Veterans Conduct" for the Texas Criminal Defense Lawyers Association at the Veterans Justice Clinic. Here is some feedback from the attendees at the seminar:
"Bryan Sweeney's presentation was informative and delivered in an interesting manner."
"Liked the give and take of the discussion."
"Dr. Sweeney was superb."
"Dr. Sweeney was very good. Having BAR president excellent idea."
"More time for Bryan Sweeney. Expand vet court."
"Dr. Sweeney was very good."
Videos
In May 2014, Dr. Sweeney made an appearance as an expert witness on the documentary series Killer Kids, (Season 3, Episode 3, "Frenemies & The Reject"). Click here to watch the episode.
In January 2017, Dr. Sweeney appeared in a KTRK Eyewitness News story about a local teen accused of killing his parents. Click here to watch the story.