Sheri S. Corning, PhD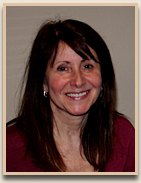 As a Licensed Clinical Psychologist, my goal is to help people with issues that have been challenging them in their lives. With each individual, the journey to solve their problems is different. Individuals have their own unique experiences which have contributed to their dilemmas. The people that I work with want to know more about my own experiences so here's a little data about how I got here.
My interest in Psychology began as a child in my own family, when I watched my parents' struggle trying to understand what was happening with my brother. Through their journey in the mental health profession, they were met with competent professionals, and others who only confused them more. Ultimately, my brother was diagnosed with schizophrenia and my own interest in Psychology began.
I majored in Psychology at Arizona State University, where I began working with developmentally disabled children. I received my Ph.D. at Auburn University where I began working with children, adolescents and adult issues. My formal training ended after completing an internship program at Baylor College of Medicine in the Psychiatry Program – Psychology division. I've been working in my current private practice in the Clear Lake area of Houston since 1983.
During this time, I've been able to help a lot of different people; children, adolescents and adults, with a variety of problems. The issues are too numerous to name but they include childrearing, problems with adolescents, marital discord, career challenges, attention deficit disorder and substance abuse. I have extensive experience working in the legal system, particularly with child custody, and am routinely consulted as an expert in my field. There is nothing more earth shaking to a family than splitting apart.
In part, I've devoted my entire career to helping people live a better life and understand more about themselves and as a result, I've enriched my own life.